Captain Dirk's Writings - Of Replacements and Band Identity
Wednesday November 11th 2020
As a kid before I ever became familiarized with the music from Van Halen, I heard about the band first from my father as he passionately talked about how great the band was until David Lee Roth was out of the band and then they became "Van Hagar" as he referred to the state of Van Halen after David left and was replaced by Sammy Hagar. Back then, I had no idea who Hagar was and couldn't name any of his songs until much later when I decided to explore some of his music.
Let's take a look at the public perception of Van Halen. If you ask a random person who has listened to the band to name off some their songs, what will they name off? Most likely the cover of "You Really Got Me", "Jump", "Hot For Teacher", "Panama", songs where the lyrics were written and performed by David Lee Roth. You would have a hard time finding someone naming off songs performed by Sammy Hagar and I believe this says something important about rock and metal bands.
In the music business, you will hear it said that everyone is replaceable. I'd like to explore this with you. Further bringing the example of Van Halen, listen to the interview with David Lee Roth on The Joe Rogan podcast in that an important point is made, "It was a different thing" in reference to how drastically the band changed.
Let's first look at the history of Black Sabbath. Most people will bring up songs that were performed with Ozzy Osbourne. The very first album by Black Sabbath can be looked at not just as an early heavy metal album but instead, a blues album because that's what the band was at heart in the beginning. In later albums with Ozzy, Tony Iommi would write music that was the basis of what would be known as doom metal. This was due to the dynamic shared between the guitar playing and years later, Ozzy would be kicked out of the band and later replaced by Ronnie James Dio.
In 1980, fans witnessed the birth of a new Black Sabbath. Suddenly, the band had an actual singer who had actual musical muscles to flex out of his voice and with this came a different style of guitar playing. Iommi wasn't throwing so much of his doom metal riffs but instead something more melodic and with this came immortal songs of "Neon Knights" and "Heaven and Hell", a song that had such an effect that when it came time to write more music with Dio for a 2009 release, the band could not go under the Black Sabbath name due to legal reason (thanks a lot, Sharon Osborne) and went under a new band name, Heaven and Hell.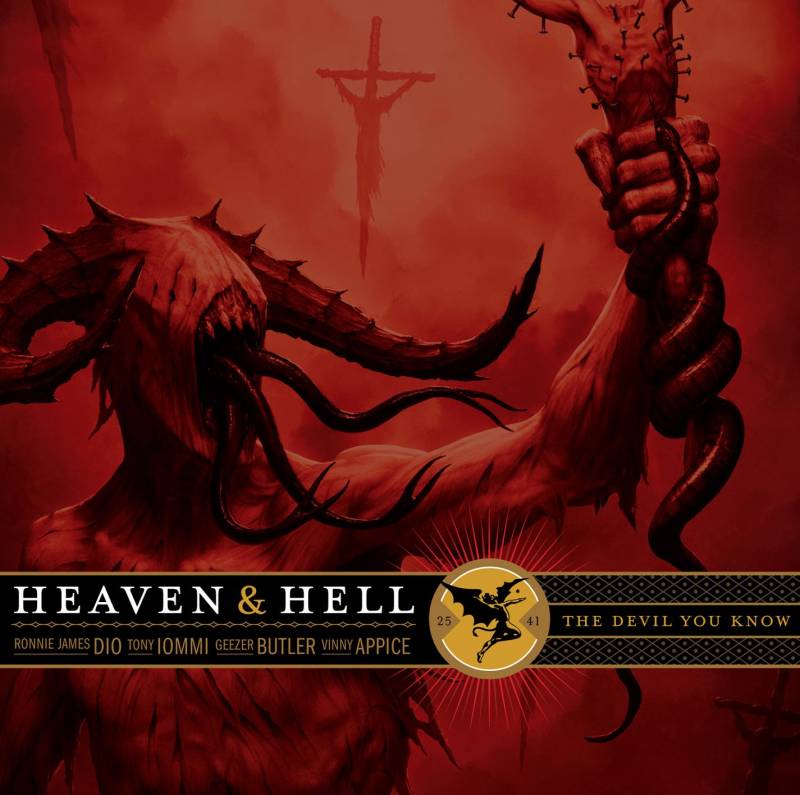 Ronnie James Dio was not the only vocalist to have this effect on Iommi and having Tony Martin manning the voice, some of Black Sabbath's best works came on the albums, Headless Cross and Tyr, albums that you cannot go out and buy or even listen to on your streaming services. Again, thanks a lot, Sharon Osborne. Keep in mind that for the most part, Ozzy didn't even write his own lyrics but Dio was able to. This brings an important question: what is Black Sabbath or who is Black Sabbath? I would argue that Black Sabbath is Tony Iommi and I'm not the only who would argue this.
The reasoning is that while band members would come and go for Black Sabbath, Iommi was the only consistent member and with each lineup of the band, Iommi would remain to be the engine that kept Sabbath going. While certain members would contribute to the creative process, it was Iommi's riffs that would be on every album and performance between albums and tours.
Let's take another band, Type O Negative. This is a band that would have their drummer replaced in their earlier years but unless you were told this, you most likely would not notice. What you will notice is that Peter Steele, Kenny Hickey and Josh Silver brought their own distinctions to the band from the guitar playing, the keyboards and most noticeably would be Peter's deep, seductive voice. With this would come works such as "Love You to Death", "Christian Woman" and "Black No. 1" becoming staples of gothic metal.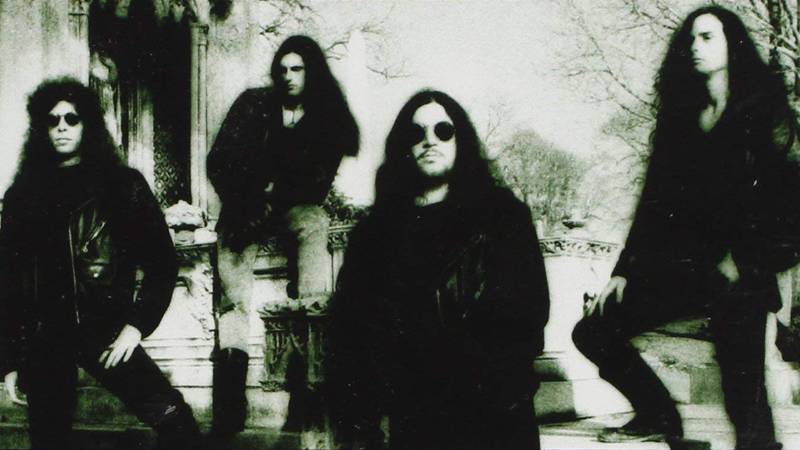 In 2010, we were saddened to hear of the death of Peter due to heart failure. What was the band to do from here? On one hand, they could try to find someone who could replace the bass playing and the vocal duties Peter brought but without much need for consideration, that band was over. It turned out that Peter's song writing and performance would cast a shadow so large that it felt impossible to find the right person and it would feel like trying to resurrect a dead corpse. Instead of doing so, the rest of the band felt that it was just time.
I will now throw a wrench into the discussion with one last band. The band that I would follow for so many years. The absolute apple of my eye, Fear Factory.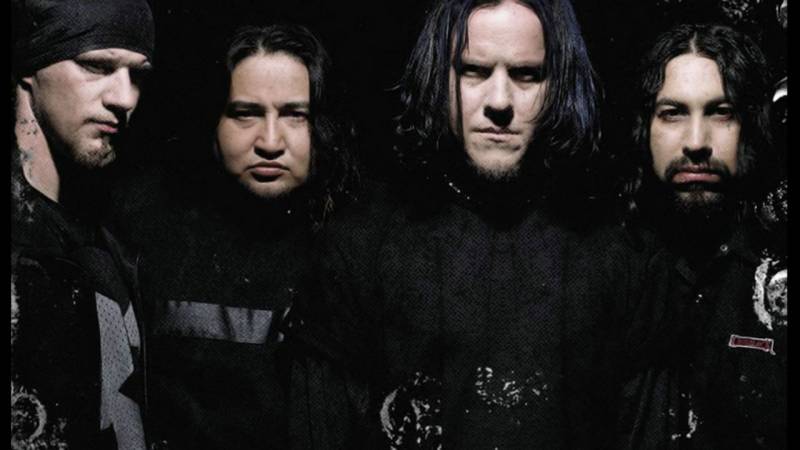 In the 1990s, the debut of the band was Soul of a New Machine bringing a marriage between Burton C. Bell's grindcore gutturals and his clean vocals. Combine this with the machine-like playing of guitarist, Dino Cazares, and drummer, Raymond Herrera, and the scene was blown away. This was soon to be added by Christian Olde Wolbers handling the bass. This lineup would continue until after 2001's Digimortal.
Dino would be kicked out of Fear Factory due to bad blood and the future of Fear Factory would be in question as the band was done at the time. Burton also left Fear Factory not just from growing tensions but because he was tired of playing aggressive music. This would leave Christian and Raymond without a band and the two decided to record demos with Christian on the guitar this time and send them to Burton who agreed to come back.
Burton, Christian and Raymond would return under the Fear Factory name and release two albums, Archetype and Transgression. The product saw Christian trying to imitate the guitar playing of Dino yet could not fully copy Dino's songwriting and with this came music that was drastically different to the Fear Factory albums from before as if the songs were written to become more radio-friendly. The other change would come from the subjects of Bruton's lyrics whether being about working in the music business or Dino himself. Transgression would feature the same direction along with two cover songs with one being U2's "I Will Follow".
Fans gave a positive reaction to Archetype but, with Transgression, fans were becoming disappointed in where Fear Factory was going.
Would the band continue in this way? Absolutely not. It turned out that in 2009, Burton would reconcile with Dino and this lead to a new Fear Factory with a new bass player and drummer recording 2010's Mechanize. Mechanize would be a return to form but an evolution at the same time. For fans like myself, this solidified the answer to a question of "What is Fear Factory?" I would tell you that Fear Factory is a band that has both Burton and Dino as the main heart behind the band. Burton's vocals and Dino's guitar playing became so distinct that if either of the two left, it wouldn't feel like the same band. Christian and Raymond were both replaceable and Gene Hoglan of Strapping Young Lad and Dethklok was living proof.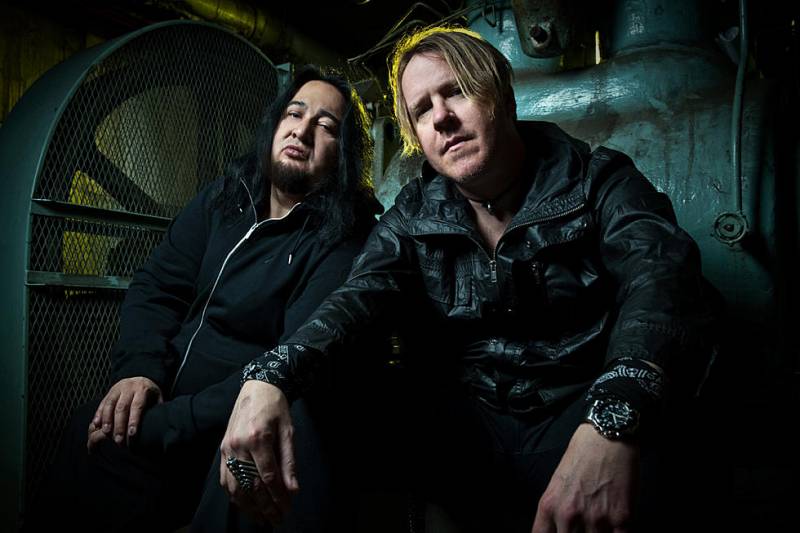 The duo would later record The Industrialist and the most current album, Genexus using the same formulas that worked for Fear Factory for so long. Then came the legal problems. I'll spare the further history lesson from there but to summarize, Christian and Raymond were pissed and did whatever they could to hold legal rights. Eventually, Burton lost his only to have that picked up by Dino who now owns full rights. During this time, Fear Factory's future again became uncertain. Would the band break up? Would they have to go under a new name? Fortunately not but in 2020, Burton announced he would leave Fear Factory.
This means that Fear Factory is left to the member who was kicked out for two albums yet founded the band and the only consistent member of Fear Factory is gone. The point is that in the broad history of the band, what is Fear Factory? Was it Burton? Is it Dino? Given the past, it's muddied. Is the main engine of it the guy who was booted for two albums? Based on the Archetype and Transgression albums, you could say that Fear Factory went through their own Van Hagar situation. The band has an upcoming album with the vocals already done by Burton but after this, we aren't getting the same band as what we had before.
Because Dino owns the rights, he has every reason and right to be able to continue under the band name. However, if he does not do things carefully, he could end up losing the audience that stuck with for so long.
Bands will change over time whether they update their music style or have members replaced sometimes to the point of being like Zao which has none of their founding members and hasn't for years. Same goes for Napalm Death. Because of this, I call into question the notion of everyone being replaceable. Sometimes, replacements will change a band to be unrecognizable from what they once were. Metallica was lucky to find people who filled the boots of bass playing after Cliff died. Alice In Chains was also lucky to find someone who sounded like Layne Staley but at the same time, Staley wasn't much a contributor to the writing of the music and was more of a voice to deliver the lyrics.
The question to ask after considering what I have written is, at what point are we watching what is more like a cover band?