Godzilla vs Podcast Zero - Godzilla Raids Again - Gigantis the Fire Monster
Tuesday April 30th 2019
This week we delve into the world's most famous kaiju: Gigantis. Gigantis, you ask? Well he's a fire monster. We have the amazing writer and comedian Jake Goldman joining us to discuss the inexplicable name change for the US release of Godzilla Raids Again. This is was released in the states as a double feature with Teenagers from Outer Space, aka, The Boy from Outer Space, aka, The Ray Gun Terror–an infamous cult classic. This was the first appearance of Anguirus in the Godzilla universe, and one of the earliest uses of the trope of scientists consulting a book about dinosaurs for intel.
This was directed by Motoyoshi Oda who studied under Ishiro Honda, who couldn't direct this movie because he was drafted into Japan's war in China.
Also special thanks to Alex Alvarado for sending in this awesome fan art! Keep 'em coming and send your art to @zero_godzilla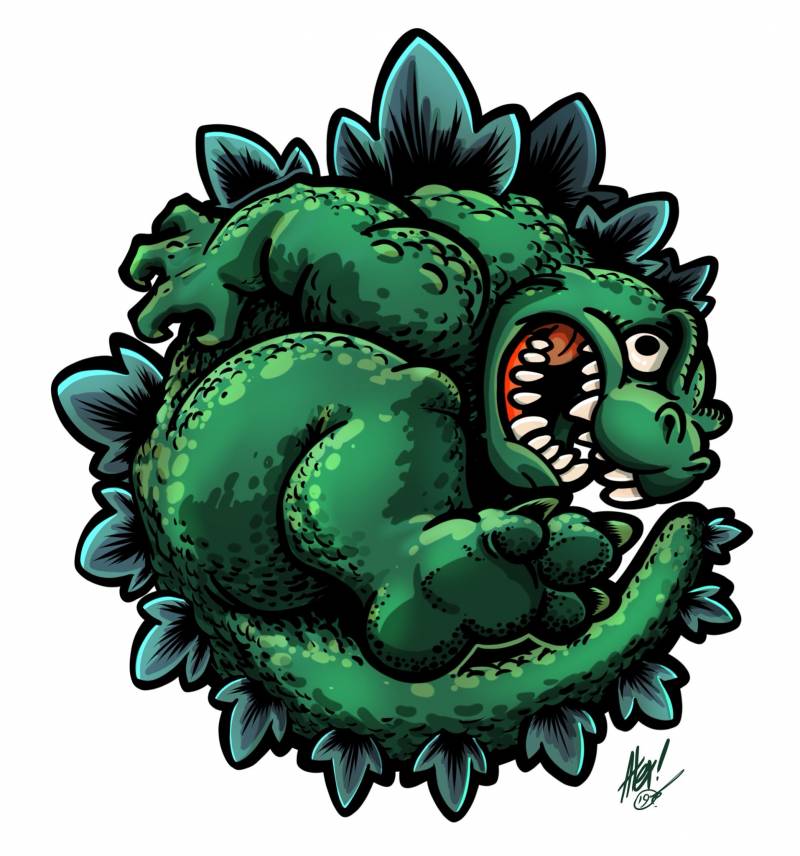 Jay Hasrajani calls in while driving with another 1-minute review. None of us were expecting any Kaiju gore from this movie, and yet, we weren't disappointed.
Follow the show and send your art & tweets to: @zero_godzilla
The voicemail number is: 1-562-58-I-RULE (1-562-584-7853).
Godzilla and all character designs featured in all Godzilla movies Copyright 1955 Toho Co., Ltd and are trademarks of Toho Co., Ltd.