Godzilla vs Podcast Zero - Shin Godzilla with Heather Anne Campbell
Tuesday May 7th 2019
Looking to get into Godzilla? Shin Godzilla might be the movie for you. This is one of the best Godzilla movies in the entire canon, and we're honored to have Heather Anne Campbell joining us to discuss it this week. Heather is a writer for Twilight Zone, Miracle Workers and former SNL writer, as well as Fox ADHD. Shin Godzilla is so much more than just a Godzilla movie, directed in part by Hideaki Anno and Shinji Higuchi of Neon Genesis Evangelion fame. Also some behind-the-scenes trivia: Godzilla's roar at every stage of evolution comes from a different period of Godzilla movie, starting with the original 1954 classic.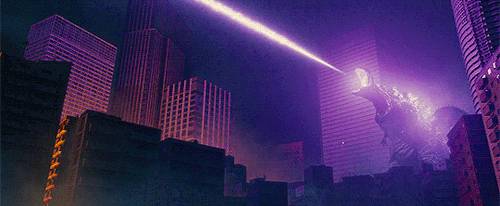 We have another 1-minute review by Jay Hasrajani and Shin Godzilla happens to be one of the few Godzilla movies he's seen before and really liked.
Follow the show and send your art & tweets to: @zero_godzilla
The voicemail number is: 1-562-58-I-RULE (1-562-584-7853).
Godzilla and all character designs featured in all Godzilla movies Copyright 1955 Toho Co., Ltd and are trademarks of Toho Co., Ltd.