Godzilla vs Podcast Zero - War of the Gargantuas with Dana Gould
Tuesday May 21st 2019
Very special show this week as we explore a larger than life kaiju with a larger than life guest, legendary Simpsons writer, comedian and creator of Stan Against Evil, Dana Gould! Dana chose a classic from the extended kaiju universe for his movie this week, "War of the Gargantuas." This movie was so influential that Brad Pitt cited this movie as his inspiration for pursuing acting. It also inspired Quentin Tarantino's fight scene in Kill Bill: Vol. 2. The film was originally titled: "The Frankenstein Brothers, The Two Frankensteins, Frankenstein vs Frankenstein, Frankenstein's Fight" and "Frankenstiein's Decisive Battle." It's a movie with a back story as entertaining as the movie itself.
Here's the crew from this week: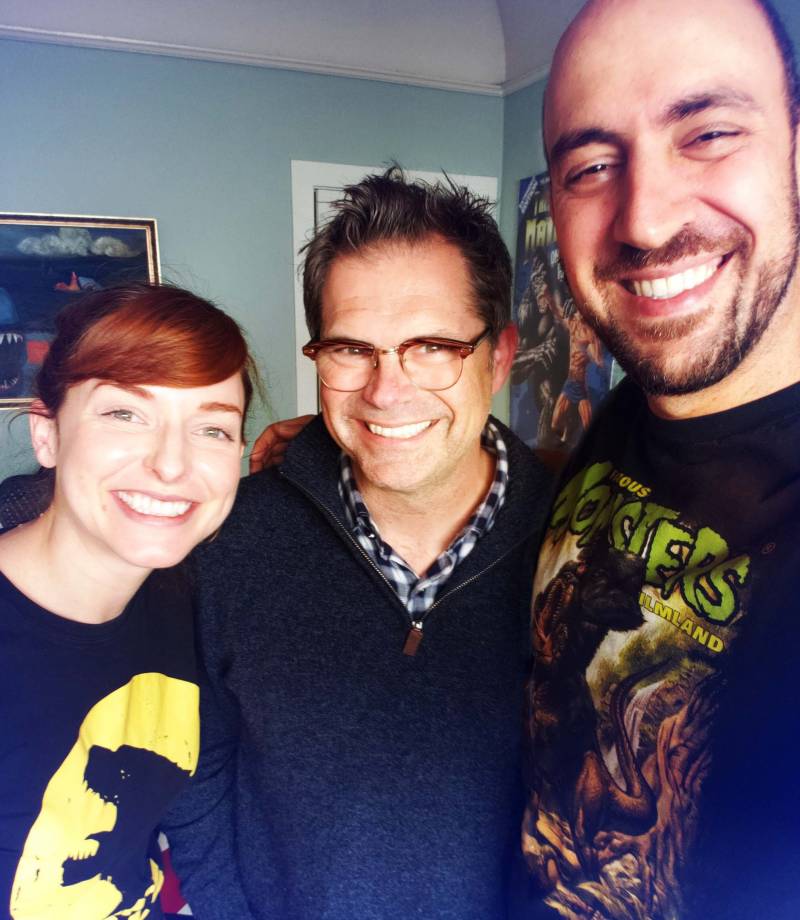 While it's not a Godzilla flick, it's definitely worth checking out, especially if you liked the vibe of the original King Kong vs Godzilla.
Jay Hasrajani called in from work this time, no driving! He based his 1-minute review based on a clip of a fight scene on YouTube and also reviews the Wikipedia article. The article was a bit too plot-oriented for his liking. Pretty good review!
Special thanks to Dana, check out his podcast, The Dana Gould Hour as well!
Follow the show and send your art & tweets to: @zero_godzilla
The voicemail number is: 1-562-58-I-RULE (1-562-584-7853).
Godzilla and all character designs featured in all Godzilla movies Copyright 1955 Toho Co., Ltd and are trademarks of Toho Co., Ltd.