The Best Debate in the Universe - Is it possible to be authentic on YouTube? Blaire White
Monday October 8th 2018

Debate starts at: 5:34. Is it possible to be authentic on the Internet? Blaire White joins us to debate this week on the debate. Underlying all drama, clickbait and outrage on the Internet (and cable news) for that matter, is the profit motive. There's no incentive to write reasonable headlines, promote moderate points of views and create content that is fair to the subject. Instead, people tend to go for the most base content because it gets clicks and it's easy to make. That's a brilliant thesis. You're welcome. Plus: big announcement about a new show! Watch the video version here at Madcast Media Network YouTube channel
Special thanks to our sponsor, Eliquid.com! Madcast Media Network listeners get 20% off their first order with promo code "MADCAST:"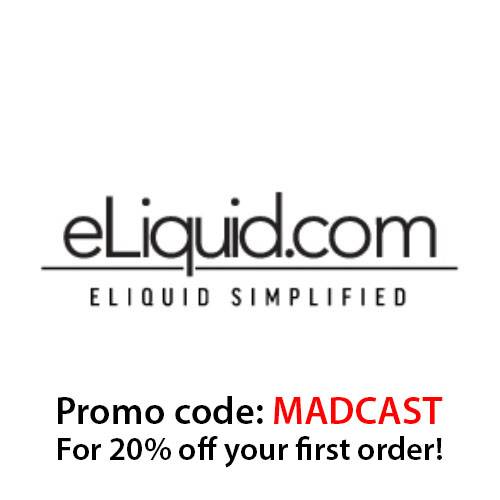 Ron Babcock brings in a new tip this week: libraries. But specifically, using them in a way that makes video rental stores, audible and book stores obsolete. Hey, worked for book stores Ron! I call bullshit for the first time on a Babcock Tip. Make your voice heard: vote!
And here's my newest book, F*ck Whales: Petty essays from a brilliant mind:
We finally round out this episode with some stories about a girl who made a list of 22 rules for her boyfriend, an exit-interview for your exes, and a dipshit kid in Utah who shredded $1,060 cash that his parents were saving. Plus more voicemail. Speaking of, the number is below:
The voicemail number is: 1-562-58-I-RULE (1-562-584-7853).