The Best Debate in the Universe - ARE COLLEGE BRIBES SUPER COOL?
Monday April 8th 2019

Debate starts at: 10:05. Are college bribes super cool? The incredible writer, voiceover artist, actor and Godzilla afficianado Haley Mancini join Kirk Wilcox this week for the debate: are college bribes cool or what? We discuss the recent college admissions scandal in which a bunch of hot-shit celebrities and CEOs were busted putting their busted children through college with a little thing called "bribes." We all agree it's unethical, but is it super cool? Watch the video version here at Madcast Media Network YouTube channel
Ron Babcock has a big ol' tip for your maw this week. In fact, it's so big, it's a 3-parter… that's right, the first ever tri-tip! Open up fools, 'cause mama bird has a big one for you. Leave a comment or voicemail about the tips if you try them (1-562-584-7853).
And here's my newest book, F*ck Whales: Petty essays from a brilliant mind: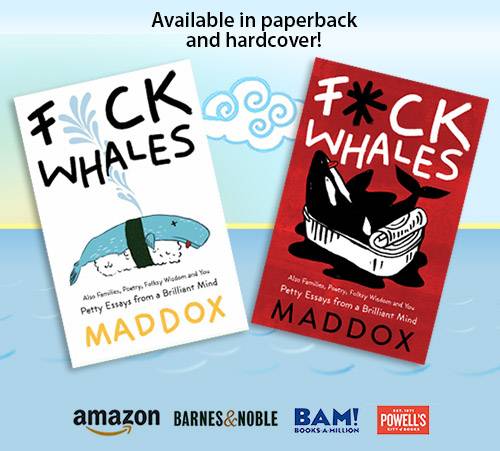 We finally round out this episode with a story about pale people and my theory on how they can die less: eat a steak and take a walk around the block.
The voicemail number is: 1-562-58-I-RULE (1-562-584-7853).