The Best Debate in the Universe - Are companies selling us razors or Gillectures? TJ Peters
Tuesday January 22nd 2019

Recently Gillette released an ad that stirred controversy because of its social message. Some people loved it, while others felt like it was outside the scope of the company's mission. So the debate this week is: ARE COMPANIES SELLING US RAZORS OR GILLECTURES?
Debate starts at: 7:45. Should companies sell us razors or Gillectures? TJ Peters joins us this week for a hearty debate that goes beyond the dipshit talking points you've already heard. Plus for some reason everyone in the studio roasts me this week, and we have the triumphant return of Mikey Bolts. And a special visit from President Trump. Great new episode! Watch the video version here at Madcast Media Network YouTube channel
And here's the Gillette ad we talked about this episode in case you haven't seen it:
Ron Babcock gets called out for his Babcock Tip last week, because it sounds a lot like a resolution without the word "resolution." And another caller finds great value in Ron's financial series. Plus a new tip: bitters + soda. I actually tried it! I'll give my verdict next week.
And here's my newest book, F*ck Whales: Petty essays from a brilliant mind: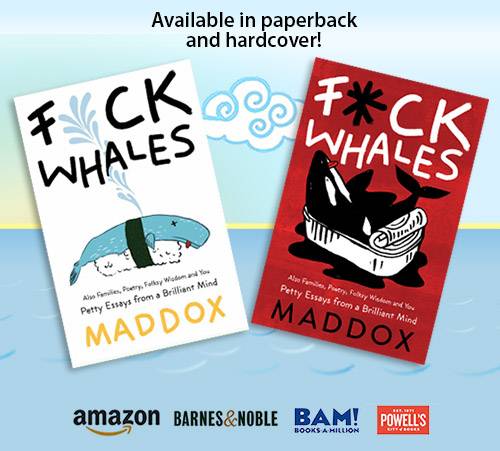 We finally round out this episode with a story about a brain-eating great tit, a hot dog and space billboards. We may be lectured from space in the future.
The voicemail number is: 1-562-58-I-RULE (1-562-584-7853).