The Best Debate in the Universe - Do good intentions justify bad outcomes? Dreadmere
Tuesday February 5th 2019

Debate starts at: 8:20. Do good intentions justify bad outcomes? Dreadmere joins us for the debate that starts out with a hard-hitting hypothetical from yours truly: what if you buy food for a homeless person that ends up killing that person? You had good intentions that ended in a bad outcome. Also, have you ever seen the Hollywood sign lit up at night? There's a reason for that, and that reason is: dipshits. Watch the video version here at Madcast Media Network YouTube channel
Ron Babcock brings in another tip that I thought might be bullshit at first, but he pulled the rug out from under me, literally. Leave a comment if you've been trying his tips.
And here's my newest book, F*ck Whales: Petty essays from a brilliant mind: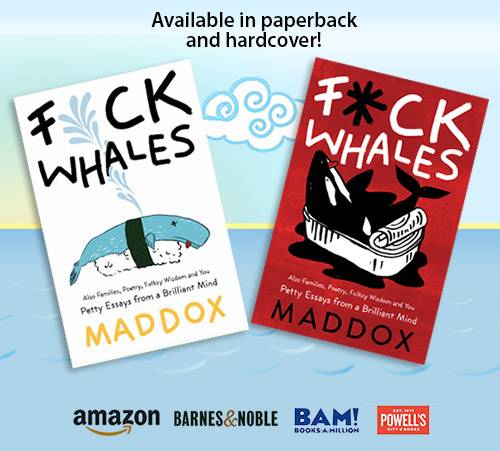 I also got called out pretty hard in the voicemail for allegedly not doing something I actually did. Leave a voicemail below. Plus we round out this episode with a story about the world's oldest woman dying. She said she didn't enjoy a single day of her life. Thanks, Stalin.
The voicemail number is: 1-562-58-I-RULE (1-562-584-7853).