The Best Debate in the Universe - SHOULD OFFENSIVE HALLOWEEN COSTUMES BE TOLERATED OR HAVE THEY GONE TOO FAR?
Monday October 31st 2016

I'm joined this week by ETC Show's very own, Ricky Hayberg, one of the hosts of the wildly popular ETC show. We have the great offensive Halloween costume debate. And it's great because we had it. I want you guys to chime off in the comments to see if you find any costumes particularly offensive, and speaking of comments...
Welcome brand new sponsor, CANDID to the network. CANDID is the anonymous chat app that makes every comment you post anonymous. You can join groups for whatever topic you want, and I've created one specifically for MADCAST listeners. Just download the app from iOS or Android and join the conversation.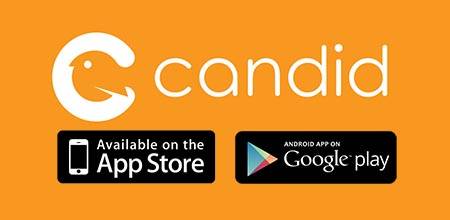 I will be on the app chatting with people anonymously as well. If you think you're chatting with me and want confirmation, hit me up on Twitter: @maddoxrules
And here's the episode of ETC Show with Creepy Text Theater that I played the clip from:
Also this episode, Rucka received a promotion this week, going from DEPUTY Moderator to LIEUTENANT Moderator. I've opened up the voting on whether or not you, the listener, thinks he deserves to be promoted.
And finally, we talked about the zero tolerance policy towards creepy clowns in Germany. It sounds so final. Plus, a kid who left his braces on for 11 years and sued his dentist. Links below.
The voicemail number is: 1-562-58-I-RULE (1-562-584-7853).
ThePostAthens - Culturally appropriated Halloween costumes are offensive to the groups they depict
Bustle - 23 Sexist & Racist Halloween Costumes To Never, Ever Use. Ever
The Daily Beast - Do Not Dress as Ken Bone for Halloween
UofT - University of Texas issued a 29-point checklist before deciding on a costume this year
Washington Post - Germany announces 'zero tolerance' policy against creepy clowns ahead of Halloween
USA Today - Oregon man sues orthodontist for leaving braces on 11 years
"Mining by Moonlight" and "Music to Delight" by Kevin MacLeod (incompetech.com) Licensed under Creative Commons: By Attribution 3.0 http://creativecommons.org/licenses/by/3.0/