The Best Debate in the Universe - WAS 2016 THE WORST YEAR IN HISTORY OR WAS IT ANOTHER YEAR?
Monday November 28th 2016

This week I'm joined by comedian, writer and performer Joe Hartzler. Joe has been on a billion commercials and TV shows. I also forgot to mention on the episode, but we've both been in shitty horror movies. His is "Thankskilling 3." Very timely and a classic Thanksgiving horror movie, which there are probably more of than Thanksgiving comedies.
We also received this amazing fan art from Ali Hassanein for Rucka: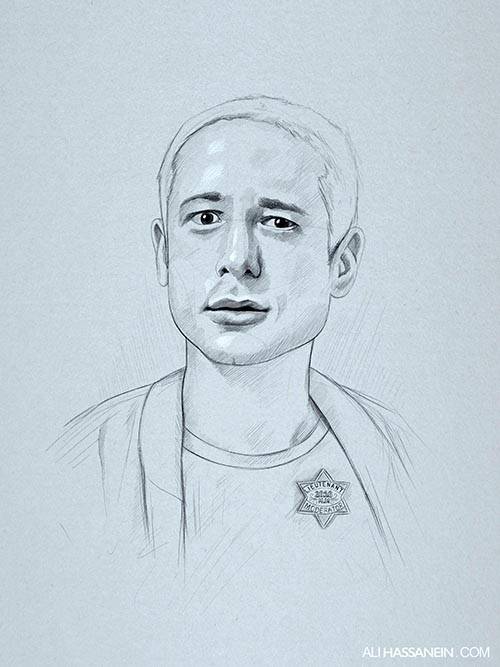 This week's debate was about the current year and how uncharacteristically bad it was for so many people. Was it your worst? I brought in heavy hitters like 1943, 1915, the 1860s and the decade of a little old thing called the "black plague." And before this sounds too much like an alt-right newsletter, it's also known as the "black death" and "bubonic plague." Sean chimes in with some wisdom about crotch-lumps.
And here's my Fidel Castro death-celebration video:
And since it's Cyber Monday when this episode is released, here's the link to my store. Use discount code "2016OMG" for 15% off and free shipping:

The voicemail number is: 1-562-58-I-RULE (1-562-584-7853).
Slate - Slate article comparing the years
Daily Mail - Civil war surgery sucked
NY Times - Fidel Castro dies at 90
9News.com.au - Brisbane man chases down drunk driver in underpants
Time - White extremists killed more Americans than Jihadists since 9/11 - though the averages are now similar; this was published before Orlando and doesn't include other mass shootings
"Mining by Moonlight" and "Music to Delight" by Kevin MacLeod (incompetech.com) Licensed under Creative Commons: By Attribution 3.0 http://creativecommons.org/licenses/by/3.0/