The Best Debate in the Universe - CAN FAKE NEWS BE SOLVED WITH LABELS AND CENSORSHIP?
Monday December 26th 2016

This week I'm joined by Don Caldwell, senior editor of Know Your Meme. Don brought the heat this week to debate possible solutions for fake news, including labels and censorship. Are the same people dumb enough to share fake news smart enough to heed labels? Only one way to find out: give them "pirate candy" and let nature run its course.
If you don't know what that is, buy some shoes.
Also, we've got a new audio engineer this week, Smart Mark. I don't know if that nickname will stick, but he agreed with me a few times during this episode, which is the highest indicator of intelligence that there is. Mensa is revising their IQ tests to include an episode of this podcast and a measure of agreement.
We also played the intro theme to SUPER PODCAST CHAMPION EDITION: TURBO for the first time ever. Madcast Media Network exclusive! If you miss this round of submissions, you'll be considered for the next round. I'll be reaching out to people who submitted soon:
Special thanks to Candid for supporting this episode. Download Candid from your favorite app store and join the "MADCAST MEDIA" group to be a part of the discussion. And if you think you're talking to me, tweet to verify:
Also, guess who has the #4 comedy album in iTunes top comedy? Our very own Rucka Rucka Ali: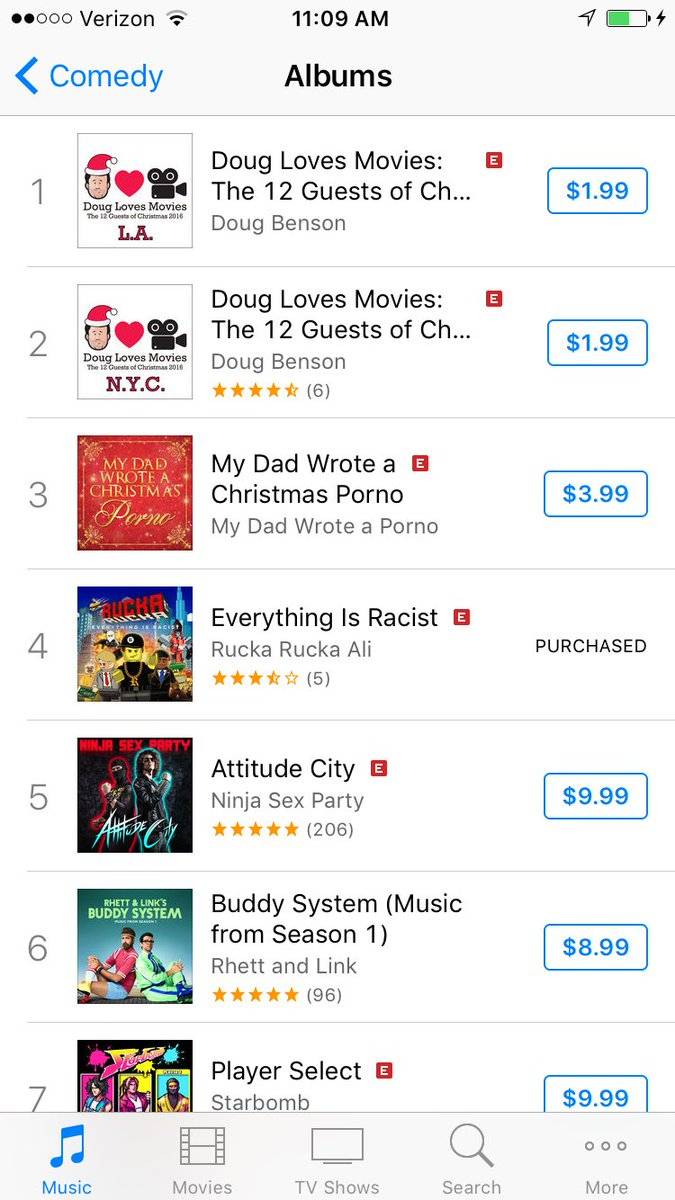 And finally, we rounded out the episode with a rousing "would you rather" that was found on Reddit: would you rather fight a chicken to the death every time you get ino your vehicle, or once a year fight an orangutan to the death using a broadsword? Now's your chance to vote!
Special thanks to Matt Baca for the kickass Madcast Media Network bumpers.
The voicemail number is: 1-562-58-I-RULE (1-562-584-7853).
ABC News - Fake news makes real headlines
NPR - Facebook details its new plan to combat fake news
ABC News - Stupid bears get poisoned
Reddit - Would you rather: fight a chicken to start your car or fight an orangutan with a broadsword annually?
Orangutan image courtesy of ltansey, https://www.flickr.com/photos/ltansey/3613519526
"Mining by Moonlight" and "Music to Delight" by Kevin MacLeod (incompetech.com) Licensed under Creative Commons: By Attribution 3.0 http://creativecommons.org/licenses/by/3.0/