The Best Debate in the Universe - One year ago this week, we made predictions for 2017. This episode we revisit those predictions to see how we did, plus we make new predictions for 2018: PREDICTIONS FOR 2018.
Tuesday January 2nd 2018

Jesse P-S from Cringe vs Cringe on this network joins the show this week for our yearly New Year predictions. Rucka made three predictions last year, namely that I would fall in love with Trump, Taylor Swift would clean up her act and that I would fuck off. Did any of those come true? NO. Especially the last one. One of mine did come true, but only if you think evidence matters. Watch the video version here at Madcast Media Network YouTube channel:
Rucka makes some very interesting predictions for the coming year, but is it compelling enough to trump my taco burger prediction? Only time will tell. Mikey Bolts is out for the holidays, but I suspect he'd have also predicted taco burger. We may never know.
And for those curious, here's the Italian "Three Bears" cartoon if you want to watch the full thing:
And it's finally here: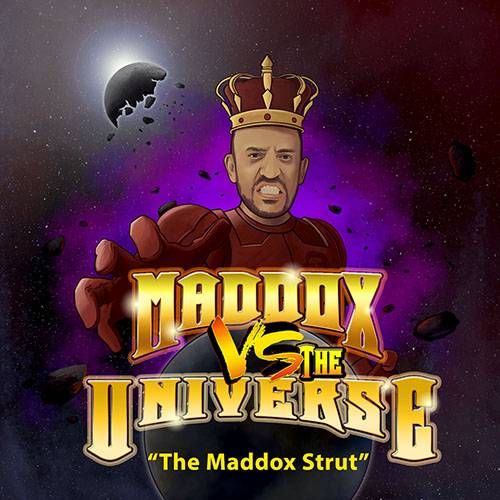 Also, a big you're-welcome to everyone who ordered my book: F*CK WHALES: Petty Essays from a Brilliant Mind:
Finally we round out the episode with a story of monkeys that are humping Sika Deer in Japan, and people outraged over Alexa results. Here's the Sika Deer video:
The voicemail number is: 1-562-58-I-RULE (1-562-584-7853).
NPR - Scientists say Japanese monkeys are banging deer
IB Times - Alexa is a feminist
"Mining by Moonlight, Music to Delight" and "Lobby Time" by Kevin MacLeod (incompetech.com) Licensed under Creative Commons: By Attribution 3.0 http://creativecommons.org/licenses/by/3.0/ Jingle Bells (Cocktail Lounge) by Haim Mazar, Licensed Premiumbeat, Royalty Free