The Best Debate in the Universe - Iceland's president recently announced that he would ban pineapple as a pizza topping if he could. So the debate this week: IS PINEAPPLE AN ACCEPTABLE TOPPING?
Monday February 27th 2017

Is pineapple an acceptable pizza topping? Our own Jesse P-S from Podawful weighs in with his opinion on pizza toppings, fruit, pepperoni and other things I'm not sure he's qualified to comment on. Do you agree with Jesse and the president of Iceland that pineapple doesn't belong on pizza? This is one of the funniest episodes we've ever recorded.
Here is the pepperoni video and article I talked about during this episode:
And here's our very first bonus episode, the bestselling Maddox vs The Universe, available for purchase directly from our site or iTunes and Amazon:
We also we get the definitive answer as to whether or not Mikey Bolts is indeed a fucboi: no. And Rucka has an amazing new segment: THE RUCKA WRAP-UP. Let us know what you think of the wrap-up with the comedic stylings of Rucka Rucka Ali.
And here's a picture of the cyclops from "The 7th Voyage of Sinbad," aka, the cocaine girl, to get an idea of what it sounded like when she clomped around in my apartment.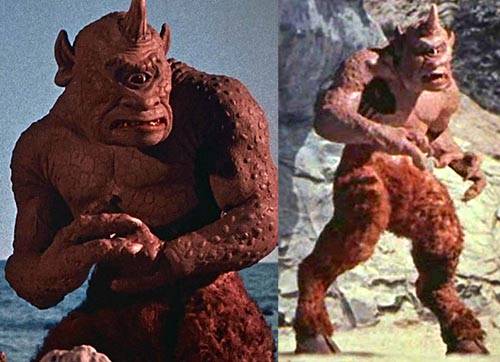 And here's the Newsbeat Social story about Iceland's president:

The voicemail number is: 1-562-58-I-RULE (1-562-584-7853).

NY Times - Pineapple Pizza Tests Limits of Presidential Power in Iceland
The Guardian - Iceland's president forced to clarify views on pineapple pizza ban
Allday.com - Most popular toppings by country
Spoon University - Most popular toppings on Rome
SamuiRestaurantGuide.com - Pizza did not actually get its start in Italy
9News.com - Giraffe stream taken off YouTube for nudity and sexual content
YouTube -

" target="_blank">CBS News story about giraffe stream going offline
Forbes - A man has created a 'feminine lipstick' as an alternative to pads, tampons and cups
"Mining by Moonlight" and "Music to Delight" by Kevin MacLeod (incompetech.com) Licensed under Creative Commons: By Attribution 3.0 http://creativecommons.org/licenses/by/3.0/