The Best Debate in the Universe - This week's debate: with so many people feeling uneasy about everything from politics to pizza, some with weaker resolves are fearing the end. The debate this week is: WHO PITCHED THE MOST LIKELY DOOMSDAY SCENARIO?
Monday March 6th 2017

How will it all end? That's the debate this week, joined by the brilliant Chad Kultgen author of "The Average American Male, The Lie, Men Women & Children," and "The Average American Marriage." He's also written several movies including The Incredible Burt Wonderstone, Men Women & Children, and co-created the TV show "Bad Judge" with Anne Heche. Chad brought in the big guns in FAVOR of Globalism. Eat shit, Alex Jones.
BIG ANNOUNCEMENT
I finished my book! I still haven't announced the title or anything about the book, not even to close personal friends and family (true story). I'm going to reveal the details to my mailing list, if you qualify. Sign up here: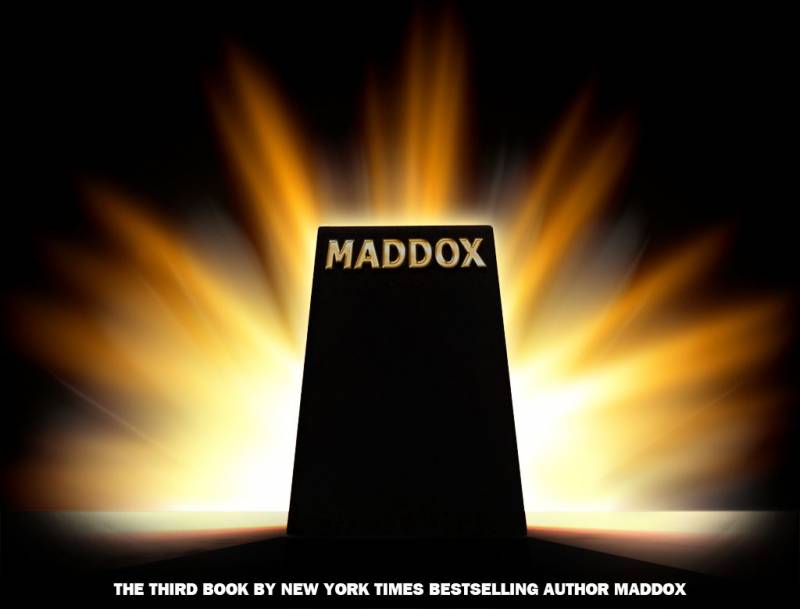 Here's the bonus episode for those who still haven't checked it out, bonus episode #2 is coming soon, check it out:
Mikey Bolts drops an incredible Trump impression on the fly, and follows it up with Schwarzenegger. Plus we have the Rucka wrap-up, summarizing things downright poetically.
Here's the video of the couple exchanging sausage in a Domino's (NSFW):
For those interested in checking out the Ten Minute Podcast can do so at the link, and Chad's squirrel photos can be seen here, and Bachelor Clues here. Chad is the Ansel Adams of squirrel photography.
Also we're proud to announce a new show now on the Madcast Media Network: Game Fart! It's a brilliant gaming podcast hosted by our own Lord Matthew and his pals. Super excited to have this on the network. Game Farts previous 9 episodes are on Madcast Media right now, and new Madcast episodes will begin every Tuesday. Listen here:
The voicemail number is: 1-562-58-I-RULE (1-562-584-7853).
Wired - Scientific doomsday scenarios
Science Alert - The threat of artificial intelligence
NPR - President Trump accuses Obama of wire tapping
Washington Post - Trump says Schwarzenegger was fired from 'Apprentice.' Then Schwarzenegger fires back.
Elite Daily - Couple has sex in restaurant while cashier awkwardly takes their order.
"Mining by Moonlight" and "Music to Delight" by Kevin MacLeod (incompetech.com) Licensed under Creative Commons: By Attribution 3.0 http://creativecommons.org/licenses/by/3.0/